Functional surfaces for bonding applications
KLEVER BESCHICHTUNGSTECHNIK - mit uns reißt nichts ab
Klever - Pure Innovation
Mit der Entwicklung, Einführung und Erweiterung des Klever-eigenen Produktportfolios durch Klevercol®, KleverPUR® und der KleverPLAST®-Gruppe haben wir jeweils neue Innovationsstufen in der Beschichtung für nachfolgende Verklebe-Anwendungen erreicht.
The steadily increasing proportion of driver-assistive sensors in the automotive industry and the parallel increase in demand for autonomous, digitally controlled regulation technology is leading to increased demands on the mounting systems of sensor and camera technology.
Aus diesem Grund wurden Klevercol®, KleverPUR®, KleverPLAST® und KleverPLAST®-tech UV (trace) entwickelt. Nachhaltige Produkte zur funktionellen Beschichtung von Oberflächen für hocheffiziente Klebstoffe auf nahezu allen Grundsubstraten.
With Klevercol® und KleverPUR® stehen Beschichtungsmittel für metallische und nicht-metallische Grundsubstrate, sowohl für die Schüttgut- als auch die Gestell-Applikation, zur Verfügung. Sie finden Einsatz vor allem bei Spiegelhalteplatten und Sensorhalterungen.
With KleverPLAST® und KleverPLAST®-tech UV (trace) bieten wir Oberflächen für diverse (technische) Kunststoffe an, auch glasfaser- und glaskugelverstärkte Kunststoffe stellen dabei kein Problem dar. Sie finden Anwendung bei einer Vielzahl an Produkten, vom Regen- und Lichtsensorhalter bis zum Multifunktions-Bracket (ADAS-Systeme).
Einer der Vorteile der Klever-eigenen Beschichtungsmittel ist die Beständigkeit der Applikation mit einer Haltbarkeit von über 1 Jahr. Zusätzlich ergibt sich die Möglichkeit einer exakten Nachweisbarkeit in der Anwendung von KleverPLAST®-tech UV (trace).
Mit unserem Klever-eigenen Produktportfolio bieten wir die perfekte funktionelle Oberfläche für die zuverlässige Verklebung in einer Vielzahl von Anwendungsfällen an - mit einem hohen Grad an Nachhaltigkeit und Effizienz.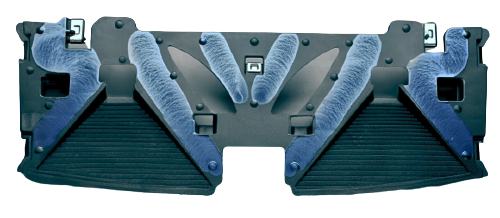 Nachweisbarkeit dank eigener Beschichtungsmittel
Die Anwendung des Klever-eigenen Beschichtungsmittels KleverPLAST®-tech UV oder KleverPLAST®-tech UV trace erlaubt die Traceability and a safe control of the applied surface.
Create optimal wettability
Durch verschiedene, kombinierte Vorbehandlungsschritte wie Beflammung und Ionisierung schaffen wir die perfect foundation für unsere Beschichtungsmittel.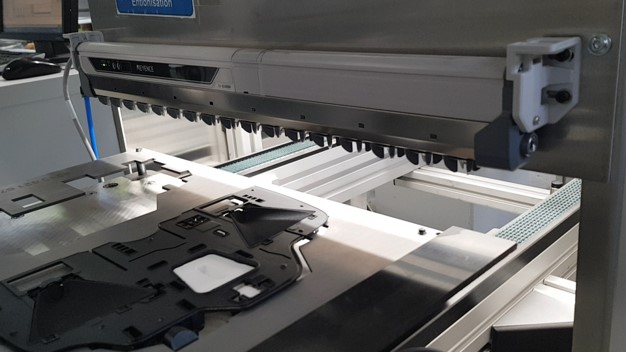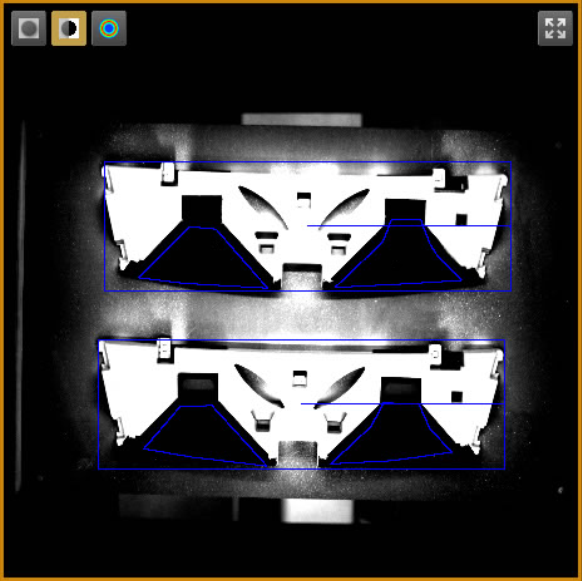 Qualitätssicherung, die Vertrauen schafft
An unserer Qualität werden wir gemessen. Deshalb sind unsere Qualitätssysteme und Messmittel stets auf dem neuesten Stand der Technik. Hierzu gehören nicht nur Prüfungen zur Oberflächenenergie, Schichtdicke und Gitterschnitt, sondern auch Verklebeprüfungen, die auf Ihre Anwendung und Anforderungen abgestimmt werden.
We use the following products in our services:
Zinc flake coatings (basecoats)

Dörken Coatings:

DELTA-PROTECT® KL100

DELTA-PROTECT® KL105

DELTA-PROTECT® KL120

DELTA-PROTECT® KL130

DELTA®-TONE 9000

Magni:

Topcoats (organic topcoats/sealers)

Dörken Coatings:

DELTA®-SEAL silver

DELTA®-SEAL silver GZ

DELTA®-SEAL black

DELTA®-SEAL black GZ

DELTA®-SEAL other colours on request

DELTA-eLACK® 800 (KTL)

Magni:

B18

B18E

P35

B28N

B28Nbl

E10AT

PPG / Whitford:

Klever:

Klevercol®

KleverPUR®

KleverPLAST®

KleverPLAST®-tech UV

KleverPLAST®-tech UV trace

Systems for bonding applications

For metal:

For plastic:

KleverPLAST®

KleverPLAST®-tech UV

KleverPLAST®-tech UV trace

Product post-processing (finishing)

Silicate topcoats:

Dörken Coatings:

DELTA-PROTEKT®VH 300

DELTA-PROTEKT®VH 301 GZ

DELTA-PROTEKT®VH 301.1 GZ

DELTA-PROTEKT®VH 302 GZ

DELTA-PROTECT®VH 315

Conventya:

Sliding coating/dry lubricant:

Dörken Coatings:

DELTA®-LUBE 10 green

DELTA®-LUBE 50

MacDermid:

Torque 'N' Tension Control Fluid

Torque 'N' Tension UV Fluid

Fuchs Lubritech:

Sliding mo 603

Sliding mo 605

Glide mo 627

Bufo WAX L

OKS:

Microglide (conventya group):

Special colours/textured lacquers as full or partial coating

RAL® colour shades (in various gloss levels)

NCS® shades (in various gloss levels)